A Leading Global Specialist Aviation Solutions Provider
We provide a full spectrum of aviation centric services in challenging and austere environments. For over a decade, KEA has supported both government and private clients and has built a reputation for high quality and professional services.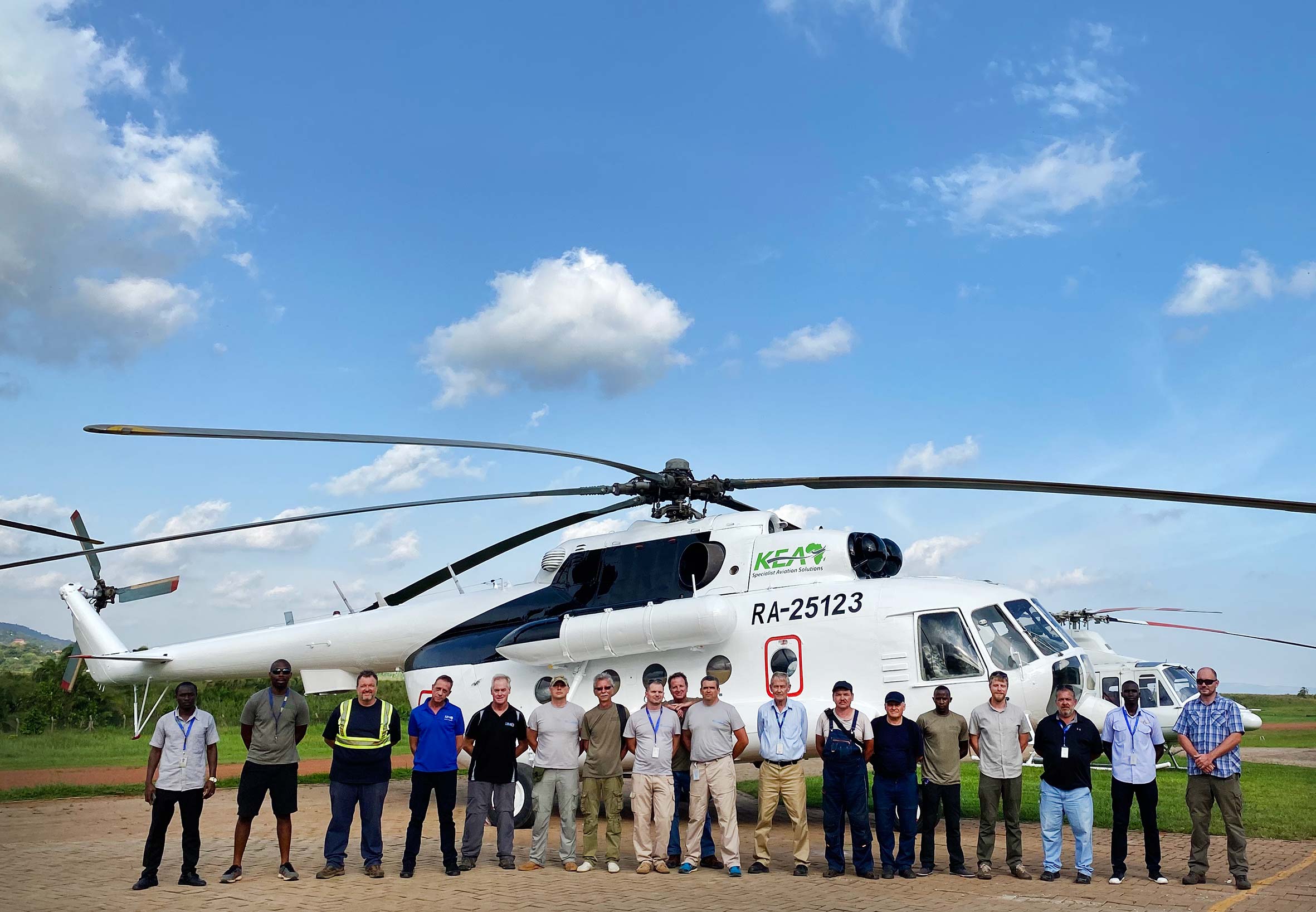 Our Background
Who We Are
Head quartered in Kajjansi, Uganda, KEA provides specialized aviation solutions to a wide range of clients around the globe. We serve various industries including Oil, Gas and Mining, Infrastructure, Humanitarian, Government Agencies and more.
As a solutions-based company, our main objective is to provide exceptional aviation-centric solutions tailored to our client's needs while operating in some of the most austere and remote environments around the world.
How We Work
Our Approach
The KEA approach employs the best of technology and innovation to provide an ongoing commitment to service excellence. Our specialized services have been developed in response to the needs of our customers and are built upon a strong robust team of highly skilled resources that have great operational and management competencies.
Safety and Quality
Commitment to Safety and Quality Assurance
KEA employs an industry recognized Quality Management System (QMS) & Safety Management System (SMS) designed to ensure that operations are always in full compliance with national & applicable International regulatory requirements. A vigorous Quality Assurance safety audit program of 22 audits and 34 inspections is in place to control the operations of KEA.
Read our CEO's commitment to safety here
Read our CEO's commitment to safety here