In preparation for the launch of Priority Air Ambulance, we have been training our medics alongside our partners at City Ambulance. Together with their ground ambulance proficiency and our air ambulance expertise, we are able to offer world-class services. Patients using the service can be seamlessly transported from the site of the accident to their chosen clinic or hospital using a combination of ground ambulances, aeroplanes and helicopters. The medics are trained to a global standard ensuring the best possible outcomes for the patients.
The training which took place at our headquarters at Kajjansi Airfield focused on transferring patients from the scene of the accident to the plane or helicopter and then on to the ground ambulance. This allowed City Ambulance medics to familiarise themselves with the aircraft and likewise for the Priority medics to learn more about the ground ambulance.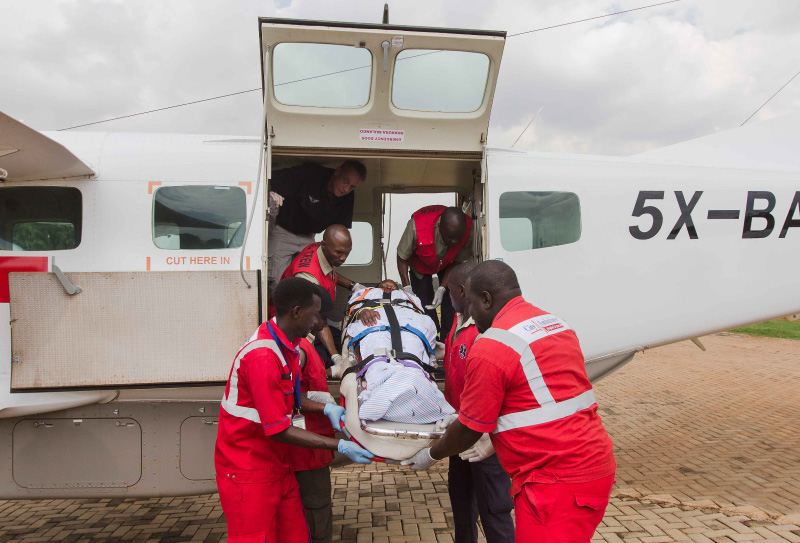 A patient was simulated to have been airlifted for a higher level of medical care in Kampala.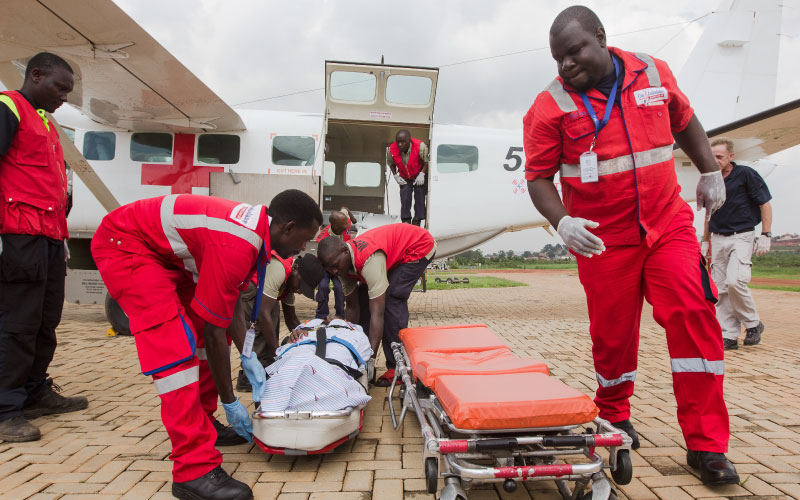 After a few attempts at loading and unloading procedures of a LifePort patient system, everybody involved became familiar with the new procedures.
Part of the training focused on safety around aircraft, safe approach to an aircraft, operations command system and team interaction.
Improved procedures were identified and have been revised to ensure smooth future operations of this type.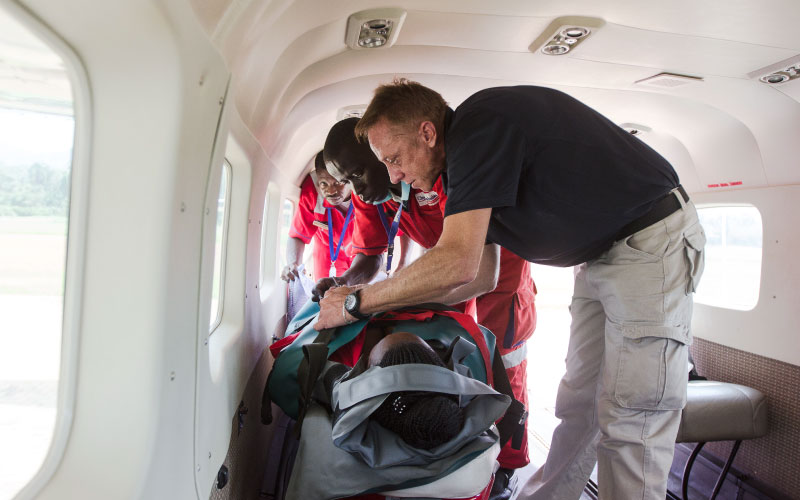 The result of the simulated training was that ground and air medical evacuation staff left the training with more knowledge and skills to better ensure smooth patient transfer.
Overall, it was a very successful training exercise and we look forward to more collaboration and capacity building with City Ambulance as we grow the reach and potential for Priority Air Ambulance.